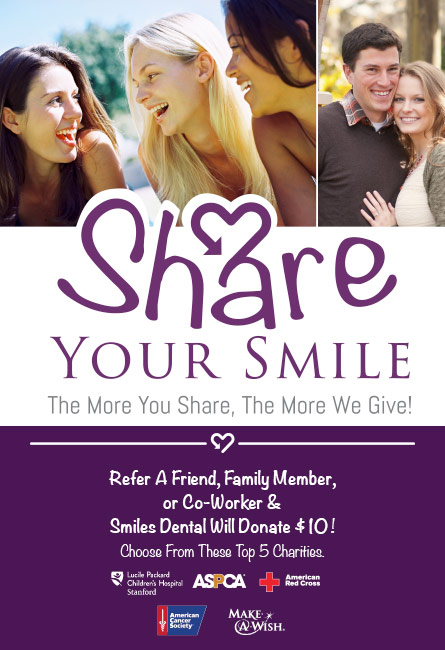 The trust you have demonstrated by selecting our practice and your referral of others is sincerely appreciated! When you refer us a family member, friend or co-worker it tells us you like us!
We want to say "Thank You" for your trust in us!
Every time we get a referral from you, we will donate $10 to one of the five charities (Your Choice!) listed on the front of this card. At the end of each month we will total up how may referrals we received and write a check to the charities chosen.